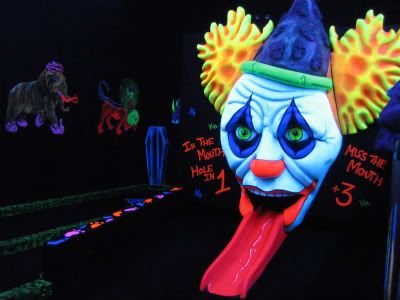 With the sinister elixir crisis averted and resolved, the rest of
Penny Dreadful season will consist of stand-alone episodes. This time
I host 'The Giant Gila Monster' while visiting Monster Mini-Golf with
Garou and Manfred Von Bulow.
Season 7, Episode 5
Penny, Garou, and Von Bulow play a few rounds of Monster Mini Golf
in Seekonk, Massachusetts. Penny and Von Bulow compete with each
other for the win, but Garou puts them both to shame. This episode
features that drive-in 'classic' "The Giant Gila Monster".