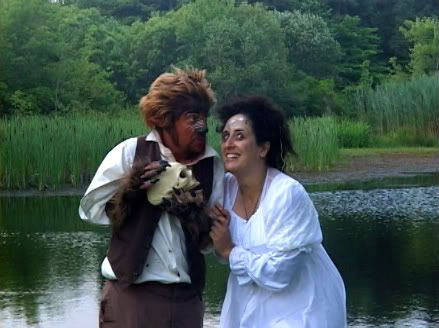 The Seventh episode of the Seventh season is doomed to lead a cursed existence.
Also, seven is the number of completion and thus this is the final clip!
Join me, Garou and Luna as we present 'The Screaming Skull.'
"Season 7, Episode 7
Penny is suffering from a terrible headache, but that doesnt stop her from
presenting "The Screaming Skull". She grows increasingly irritated at the
neighbors' cacophonous block party, and at Garou's interactions with a
noisy disappearing/reappearing skull. Luna arrives and helps out, but comes
face to face with a shocking memory from her past. This episode features
a Shilling Shockers "Hex-clusive" - a new, original stop-motion animation
by Martha Grant and Tara Perry entitled "The Sartorialist" (shown with
permission of the animators)."
Thanks for looking at the clips. I'll post when the DVDs come out for those
who might relish such unusual artifacts.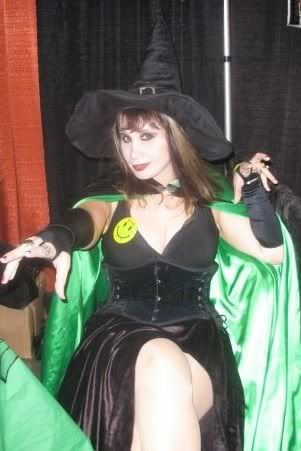 Current Location:

Haunted New England

Current Mood:

cold

Current Music:

Lights Out by the Groovie Goolies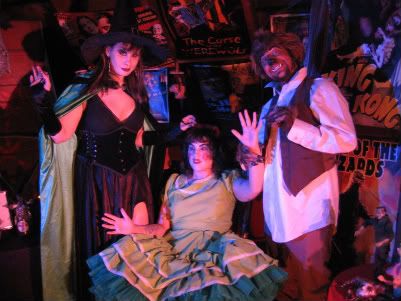 A dolly is nice
When imbued with life's spice
So watch my showing of 'Cathy's Curse'
And you might wind up riding home in a hearse
"Season 7, Episode 6 - Possessions
A brash businessman asks Penny to create a magical
living doll for his spoiled daughter. Penny agrees
to do so, in exchange for an unspecified favor in
the future. This episode features a Shilling Shockers
"Hex-clusive" - a 1970's mock-trailer film by Bob
Kensinger, entitled "The Dolls", shown with special
permission from the filmmaker. The episode also
includes an interview with DJ Chris from the Radio
of Horror show, as well as performances by film
director Richard Griffin and artist Jennifer Avery."
</a></lj-embed>
Current Location:

Haunted New England

Current Mood:

gloomy

Current Music:

'I've Got No Strings" - Pinocchio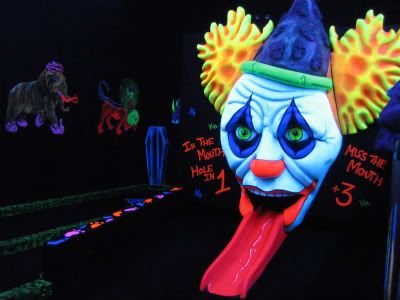 With the sinister elixir crisis averted and resolved, the rest of
Penny Dreadful season will consist of stand-alone episodes. This time
I host 'The Giant Gila Monster' while visiting Monster Mini-Golf with
Garou and Manfred Von Bulow.
Season 7, Episode 5
Penny, Garou, and Von Bulow play a few rounds of Monster Mini Golf
in Seekonk, Massachusetts. Penny and Von Bulow compete with each
other for the win, but Garou puts them both to shame. This episode
features that drive-in 'classic' "The Giant Gila Monster".

The game is afoot in this week's installment of 'Shilling Shockers.' This time, I present the 'The Bat' starring Vincent Price and Agnes Moorehead.
"Penny & Garou host 'The Bat' while attempting to deduce the identity of the thief who stole Penny's elixir of youth.
As Penny gets close to the truth, she comes to realize that she is dealing with deadly forces.
Long-time viewers – keep an eye out for familiar faces from the past."
Current Location:

Haunted New England

Current Mood:

curious

Current Music:

Mr. Bones by The Headless Hearsemen
Penny Dreadful live, downtown Worcester, for WCCA TV 13's Halloween Spooktacular
Fans of WCCA TV 13's SHILLING SHOCKERS will have a chance to meet the queen of fright PENNY DREADFUL at WCCA TV 13 studios on FRIDAY, October 30th, Halloween Eve.
Penny Dreadful, host of the popular public access TV show "SHILLING SHOCKERS" will be live and in person with her cast of ghouls at WCCA TV studios from 3pm-7pm .
WCCA TV 13 will be presenting A SHILLING SHOCKERS marathon from 12PM to 8 PM which can be seen on channel 13 in Worcester or on line at http://www.wccatv.com
On Friday, October 30th WCCA TV 13 will present 8 (eight) hours of public domain horror movies from 12pm-8pm. ALL COMMERCIAL FREE, as it always is on WCCA TV public access television.
There will be treats, while they last, and Penny and her colleages of horror will take time from their hauntings and the boiling cauldron to sign autographs at WCCA's 415 Main Street studios.
This fun event is part of a campaign to help fund raise for WCCA youth media production studio. Donaotions will be welcomed, both live in studio and over the cable and web cast.
Come in with your scariest and ghouliest costume and whooo knoooows, you may be seen on TV.
Further details are available by phoneing WCCA TV at 508-755-1880.
You can always catch "SHILLING SHOCKERS" on WCCA TV 13 every Thursday night at 1:00am.
Thank you
Mauro DePasquale, Executive Director, WCCA TV 13, "The People's Channel"
WCCA TV 13 is not just a TV station, it is a community resource
Penny Dreadful watches you, so you might as well watch her.

Here's a sneak peek at 'Shilling Shockers' season 7 episode 3. In this installment I present the movie 'The Mummy and the Curse of the Jackals' featuring John Carradine.

"Season 7, Episode 3 - 'Dust To Dust'
Penny Dreadful has transformed into a withered hag, having aged dangerously close to the point of death. With Garou's help, she must now summon a living mummy in order to acquire the final ingredient for her elixir of youth."



Current Location:

Haunted New England

Current Mood:

scared

Current Music:

The Mummy's Bracelet by Lee Ross
Here are some more overwrought melodramatics for you. This is a sneak peek at episode 2 of 'Shilling Shockers' Season 7. In this episode I present the film 'Crypt of the Living Dead.'

"Season 7 - Episode 2 - Without her Sinister Elixir (see Season 7, Episode 1), Penny Dreadful continues to age towards her true 700 years. Having acquired the eye of a ghoul, Penny is now after the second ingredient to recreate her elixir of youth -- the blood of a vampire. She attempts to revive Rhode Island's famous 19th century vampire, Mercy Brown. Things, of course, go terribly wrong and Penny must enlist the help of vampire hunter Dr. Manfred Von Bulow."


PS - In keeping with our tradition of showcasing strange New England locations and legends, we visit the actual grave of Mercy Brown in this episode - http://en.wikipedia.org/wiki/Mercy_Brown


photo by Peter Pereira

Just in time for Hallowe'en, Penny Dreadful's Shilling Shockers Season 7 is unleashed upon the denizens of windswept New England.
WITNESS: A multi-part mystery as Penny Dreadful and Garou race against time to find the ingredients for Penny's elixir of life as she starts aging to her true 700 years.
BEHOLD: Cinematic terror tales from beyond the grave featuring legendary actors such as Boris Karloff, Vincent Price and John Carradine.
GASP: As you endure the monstrous movie machinations of mummies, possessed children, giant lizards and more horrid beings than you can shake a broomstick at! We even visit the grave of New England's most famous vampire, Mercy Brown.
Shilling Shockers currently scares on public access television in over 150 cities and towns throughout New England and beyond. The show is also streamed live on the internet via several channels. Check www.shillingshockers.com for TV listings, fan club information, live appearances, updated bios, etc.
A new "sneak peek" from each episode will be posted weekly through October and into November. Here's a look at Season 7 Episode 1. The episode is called "Sinister Elixir" and features The Ghoul (1933).


Current Location:

Haunted New England

Current Mood:

excited

Current Music:

Penny Dreadful's Shilling Shockers theme by Gein- www.geinandthegraverobbers.com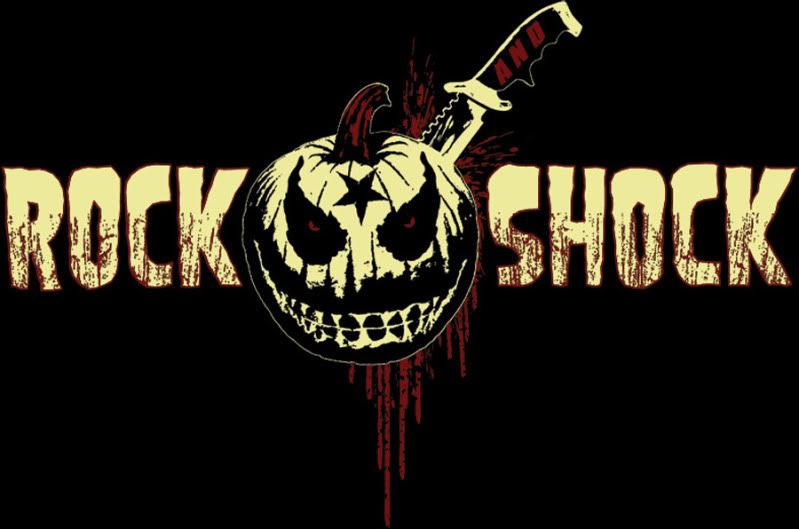 Garou and I will be at the Rock & Shock Convention in Worcester, MA on October 16, 17 and 18. Come by our terror table and scream along with us. For full guest and band list go to - http://www.rockandshock.com/. It'll be a most hex-cellent time!



Garou and I had the opportunity to visit Count Orlok's Nightmare Gallery in scenic Salem, MA this weekend. Now normally when I pop up to Salem I'm greeted with bad "noose" by the locals over at Gallows Hill, but this time we were in for a real treat. Count Orlok's Nightmare Gallery is a delightful monster museum. We were greeted at the entrance by friendly proprietor James Lurgio and his partner Mark. Mr. Lurgio looked very dapper in his marvelous 19th century finery. At the front desk we spied realistic, iconic statues of Bela Lugosi as Dracula, Boris Karloff as Imhotep the Mummy and Lon Chaney as The Phantom of the Opera. We chatted with James and Mark for a bit and then they invited us into the mysterious Nightmare Gallery.

A monstrously macabre menagerie awaited us. I won't spoil all the details, but within this strange museum you'll find all manner of horrid beings. The statues on display were clearly sculpted by very talented professionals. Garou and I spied many realistic creatures and horror movie stars from all cinematic eras – Max Schreck as Count Orlok from Nosferatu, Vincent Price as Prof. Henry Jarrod from House of Wax, Tim Curry as Pennywise the Clown from It and so many others. They were all there.. lurking in the shadows… waiting to pounce on their unsuspecting victims. Informative plaques accompanied most of the life-sized figures. Each plaque explained the details of the film in which the relevant character appeared and their significance to the film.

As we walked through this house of horrors, the eerie musical themes carried us along. I'm sure I heard the title theme from Suspiria at one point. The lighting was very nicely done and cast the perfect ethereal glow around each character. And full-size figures weren't the only things in the gallery. We saw life masks from classic horror actors, movie prop replicas and other hex-citing items.

At the end of the tour, James once again emerged from the darkness to chat with us and bid us farewell. I was a little embarrassed that I didn't recognize a couple of the characters – not because they didn't look fantastic, but because most of my horror movie knowledge turns into something of a trickle after the 1970s. There were a couple of modern zombie movie characters I didn't know about, and one character I really SHOULD have known about from Poltergeist 2! I admit it – I've never watched Poltergeist 2. 'Tis true. That's something I intend to remedy this October thanks to James' comments about the film.

Anywhat, it is very clear that a great deal of love and attention went into Count Orlok's Nightmare Gallery and I heartily recommend that you visit this marvelous place the next time you are in spooky ol' Salem, Massachusetts. Count Orlok's Nightmare Gallery is located at 285 Derby Street in Salem.
Official website - http://www.nightmaregallery.com/
MySpace - http://www.myspace.com/nightmaregallery